Has the excitement of getting engaged mutated into the panic of planning the perfect wedding? Are you starting to realize that planning a Dominican Republic wedding is an enormous undertaking, with so many details to oversee, and you're worried that if you forget just one thing, it may ruin the entire day?
You could consider doing everything at once – having the wedding and the honeymoon in the same place. The Dominican Republic is the most exquisite place for both. The country offers a favorable exchange rate and surprising values for luxury hotels. And with eight international airports throughout the country, the Dominican Republic is closer than you think to most cities.
If you have never planned a wedding or any large event, you may be surprised by the millions of little details that have to be seen to. With each task that is accomplished, you will find ten more related tasks that have to be done. The list seems to be endless, and the cost can escalate at an alarming rate. A $10,000 wedding can easily end up costing $50,000 at the end of the day – including the honeymoon.
Dominican Republic weddings can be part of the holiday package at many resorts, and many resorts will offer wedding planners. However, you may have to forgo some personal touches in exchange for the conveniences of a package. Make sure you understand what is and isn't included – before you sign any contracts.
This is your special day. Something you have planned and dreamed about all your life, so now that the time has actually arrived, you want it to be perfect. Even if it is for the second or third time, or you are renewing your vows, it still has to be perfect.
Dominican Republic Wedding Venue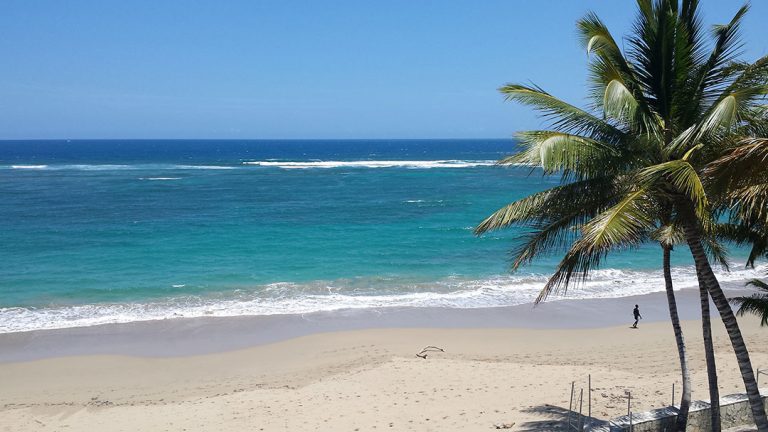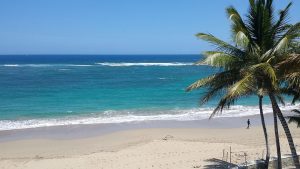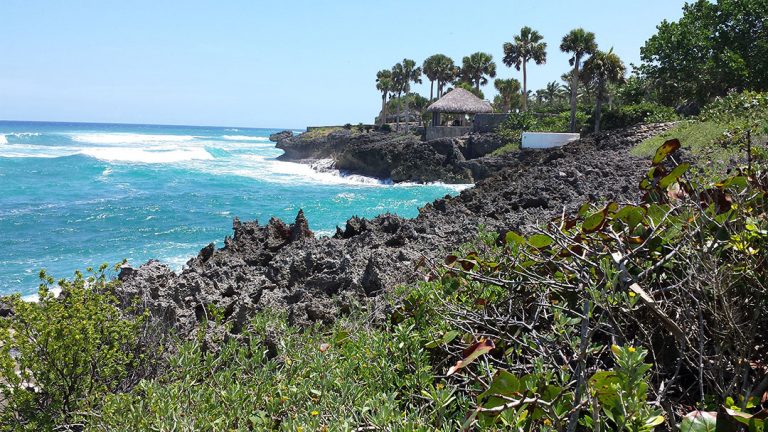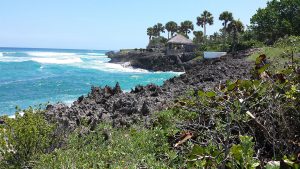 Choosing to have a Dominican Republic wedding, gives you many choices of breathtaking locations. Here are a few of our favorite locations, and some of the features that make the area unique:
Puerto Plata – Take your wedding guests to the top of Mount Isabel by cable car. Greeting your guests at the top, surrounded by flowers in the botanic gardens or in the restaurant where the reception is being held will be remembered forever. The spectacular views 2,600 feet below will take their breath away.
Punta Cana – When you think of the Dominican Republic, the first thing that comes to mind are the miles of white, exquisitely beautiful beaches. Along the Eastern tip of the Dominican Republic, you will find almost 100 miles of white sand and blue-turquoise water. Have your wedding at sunset and the entire wedding will be bathed in the golden hue of the setting sun. It will make the most spectacular photographs.
Santo Domingo – If you want vibrancy and local colour, Santo Domingo is the liveliest city in the Caribbean. It's a study in contradictions. The modern mixed with the ancient presents a surprise around every corner. Have your wedding in the luxurious hotel surrounded by ancient cobblestone streets and blended with Latin flare and Colonial splendour.
Samana – Imagine having the whales attend your wedding? This will be something you will never forget. The Samana Peninsula on the island of Hispaniola was voted as one of the best honeymoon destinations in the world. Why not have your Dominican Republic wedding here as well? Send the guests off and have the entire place to yourselves. Just you and your husband, frolicking with the whales.
La Romana – The most picturesque of the islands. Catalina Island just off the coast is a hugely popular attraction with the water sports. You have a choice of tropical forest, miles of beach, clear azure waters and the Colonial history giving you a sense of the occasion. There are so many activities that your honeymoon will be a holiday to remember. Your guests may decide to stay as well.
Santiago de los Caballeros – Just the name conjures up images of music and dancing. Go to Santiago's Cathedral with the impressive carvings and stained-glass windows, in a horse-drawn carriage. There is nothing like the traditions of years past to make the modern wedding special.
These are just some of the marvellous locations for your customised wedding, honeymoon, or other special events. At Dominican Dream Weddings we can plan your special day anywhere on the island, regardless of where you are staying.
Hiring a Dominican Republic Wedding Planner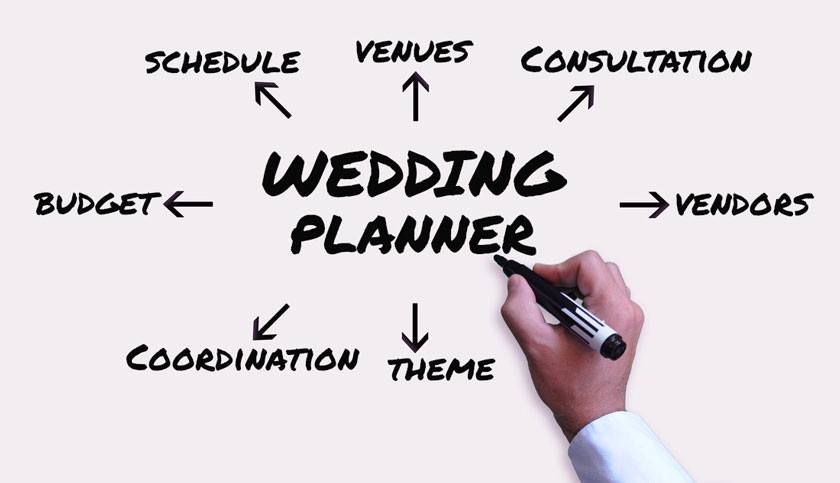 As we mentioned earlier, your resort can also help to plan your Dominican Republic wedding, and yes, they do a lot of them and are experienced. Because of that, they are often standardized packages, so they save time and effort and can finish quickly and move onto the next one. It's not always the case with resort packages, but it's worth keeping in mind when you are making your plans.
Alternatively, you could consider hiring a local wedding planner. A local pro will also know the lay of the land, will have experience, and will help you to secure reputable and reliable vendors, giving you peace of mind. The difference is that a local planner usually can offer you much more flexibility and variety in all of your options. Of course you could always put in the time tracking down your own venues, caterers, florists, etc. However don't be fooled into thinking that DIY is always the less expensive way to go.
Of course we'd love the opportunity to help plan your Dominican Republic wedding, and we can be involved as much, or as little, as you'd like. Since your first 30 minute consultation with us is free, there is no risk to you if you'd like to check out the local wedding planner option.
It may seem like a daunting task to plan a Dominican Republic wedding, but it can be a fraction of the cost that you will pay at home, and you won't have to do all the work yourself. Whatever path you choose, we hope that you have an amazing and perfect Dominican Republic wedding!
As always we'd love to know what you think. Let us know in the comment section below if this post helped you, if you have further questions, or if you have anything to add. Happy wedding planning!