The Dominican Republic has emerged as one of the most affordable Caribbean destinations. However, even though it may be pretty and budget-friendly, it doesn't make this island nation less luxurious or exotic. If you're considering a destination wedding, and/or honeymoon, a top contender on your list should definitely be the Dominican. Punta Cana weddings, in particular, are what most couples are raving about.
Getting married in Punta Cana is easy — all you need is your passport, copy and translation of your birth certificate (Spanish is the language of choice in the Dominican) and a notarized declaration. If you've been married before, you'll also need a copy of your divorce papers or a death certificate, to prove that you're no longer married. You can find specific details on the Embassy of the United States or Embassy of Canada websites.
Paying for your Punta Cana wedding ceremony, stay or reception can be made using the Dominican peso, or you can use U.S. currency at most resorts as well.
Find the Perfect Beach for your Punta Cana Wedding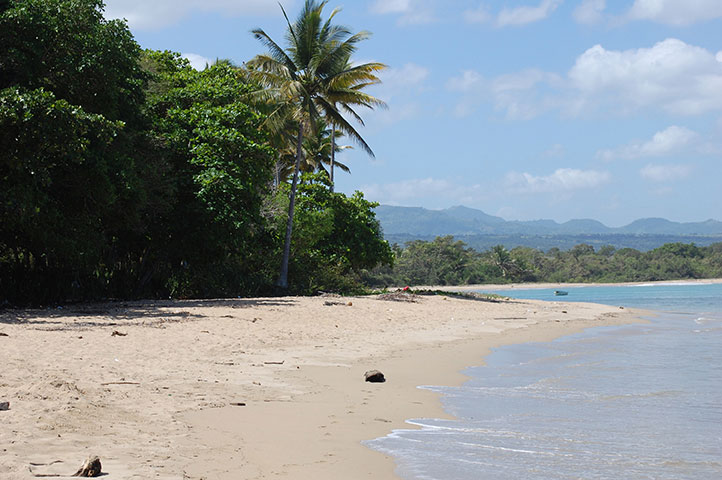 Punta Cana weddings are so popular because of the many gorgeous beaches, the great culture, and the area has some of the best resorts you'll find anywhere in the world. There are no shortage of perfect spots for your Punta Cana wedding. If you are looking for a beach setting, the three most popular beaches are Isla Catalina, Macao Beach and Bavaro Beach.
Isla Catalina is an island located about a mile and a half off the Dominican mainland. It's easily reachable by boat, and you can even hire someone to ferry you and your wedding guests there, and then wait for you to return. The uninhabited island has amazing snorkeling, so it's also a great place to visit even if you don't have your ceremony there. While snorkeling, be sure to check out the pirate shipwreck. The island environment is protected by the government, but you'll occasionally see a Costa cruise ship visiting.
Macao Beach is also undeveloped and is home to a surf camp, if you'd like to try out your skills. There are restaurants nearby, and you'll find plenty of locals that love this particular beach. If you're looking for a less touristic area to host your Punta Cana wedding, you may want to go with Macao Beach.
Bavaro Beach is definitely a tourist area, and comes with everything tourists like, so do keep that in mind if you choose this particular beach for your ceremony, even though it is beautiful.
If you're unsure of what time of year to choose for your Punta Cana wedding, you could hardly pick a bad time. Punta Cana has a tropical climate that's perfect for sun-lovers, with an average temperature of about 85 degrees Fahrenheit, 29 degrees Celsius. Of course, the island nation is located in the northern hemisphere, so it'll be a bit chillier in the winter and a bit warmer in the summer, but not by much. If there is a hurricane, it's going to be in the fall months. However, while a hurricane isn't likely, travel insurance is well known to take care of any unfortunate incidents, weather related or not.
If you feel like you need a helping hand, or if you just want to be sure that all of the details are taken care of, you could choose to plan your wedding through a resort. Many resorts in the Dominican have specially designated destination wedding planners on staff, and also have a selection of pre-designed packages to assist with your decision making.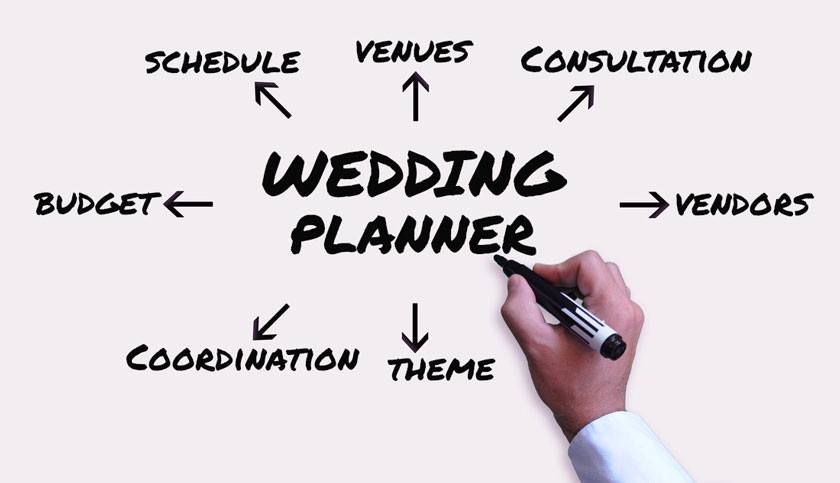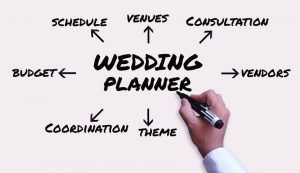 Alternatively, you can choose a local wedding planner, to help you with your planning. Working with a planner off the resort, you will have much more freedom with your planning as they aren't limited to one location or venue specific vendors.
Planners can make sure that everything goes right, from ensuring your décor is exactly what you envisioned, to hiring all of the best staff. From small, intimate weddings, to large, extravagant affairs, they've likely seen it all, and can offer advice no matter what your vision for your big day is.
Since Punta Cana is renowned for its all-inclusive resorts, the largest concentration in the Caribbean, it might be hard to narrow down which resort is best for you. A quick online search can help you to narrow down your choices depending on which beach you'd like to be on, if you're looking at all-inclusive adults-only resorts, or you can even find resorts that have churches on or nearby their properties.
After you've chosen the beach and/or resort for your Punta Cana wedding, you might find that you enjoy the wedding planning process more. After all, a large chunk of the wedding planning process is often carved away with destination weddings, allowing you more time to focus on other details. And since you're having your wedding in the affordable Dominican Republic, you'll be able to spend more of your wedding budget on those important details that are at the top of your list.
When you've made it through the months of wedding planning and you find yourself in the beautiful tropical paradise of Punta Cana, take the time to relax in between all of the events, or extend your stay and enjoy a Punta Cana honeymoon as well. If you're not the type to sit around on the beach, you won't find yourself bored as there are plenty of activities to enjoy, such as diving, golfing, nature tours, as well as many unique nightclubs.
After your wedding if you choose to go somewhere else for your honeymoon, the Dominican Republic is the perfect starting point to explore the rest of the Caribbean as well.
For destination weddings of all sizes and styles, Punta Cana can be your perfect choice. As the Dominican Republic is one of the most affordable and easily reachable Caribbean islands, you can put your mind at ease and know that you can stay on budget, and still have the most gorgeous Punta Cana wedding of your dreams.
As always we'd love to know what you think. Let us know in the comments section below if this post helped you, if you have further questions related to Punta Cana weddings, or if you have anything else to add.
Happy wedding planning!