A destination wedding planner you can count on
Our approach is simple… You're unique, you're special, and one size does NOT fit all. You won't find any prepackaged destination weddings here. We listen to you, work with you, and deliver a specifically you wedding of a lifetime.






Planning a wedding is hard… Planning a wedding in another country can be a nightmare! That's why you need a local destination wedding planner on your side.
We've done the work and partnered with the best service providers.
Whether you just need some advice or want us to plan the entire event, we're here to make sure your day is as perfect as possible.
Accommodations
Vendors
Equipment
Budget
Venues
Music
Entertainment
Officiant
Photography
Videographer
Flowers
Catering
Transportation
Hair & Spa
Cake
On site service
Accommodations
Vendors
Equipment
Budget
Venues
Music
Entertainment
Officiant
Photography
Videographer
Flowers
Catering
Transportation
Hair & Spa
Cake
On site service
Our destinations have some of the most breathtaking sceneries in the world. Whether you're looking for beaches in the Dominican, adventure in Mexico, or something in between, we can help you find it.
"Wendy answered all of our millions of questions. Both during our regularly phone meetings, but also through email. Good and fast replies also. Wendy took all stress away from us. A true dream wedding. We could never have done this without the help of Wendy. We're going to miss chatting with her."

Bjorn & Sophi
Sweeden
"Wendy is amazing! Absolutely love her! She truly made our wedding planning process go smoothly. Excellent communication. Complete understanding of what we wanted. Great surprises as well. She helped us create the perfect wedding! "

Althea & John
New Hampshire, USA
"We had a free consult with Wendy and felt immediately that our plans to renew our love, on the beach could really happen. We got to work and had monthly meetings to discuss options and plans until we arrived on the Island. Everything went smoothly and the day finally came and it was beautiful. The entire event was easy and so special. Thank you so much!"

Kelly & Darren
Winnipeg, Canada
"Planning a wedding was something I had little experience with and it was very overwhelming. Wendy and I seemed to speak the same language from our very first conversation and she completely made the day exactly as we had hoped it would be. From handling strange family dynamics and last minute changes to making sure the whole day flowed smooth, our wedding was not only perfect but also stress free. You can't ask for more than that! Thanks so much!"

Niomi & Tim
Fort St. John, Canada
"When I first met Wendy, I felt like I had been reacquainted with a long lost friend. She's a great listener, and she really cares about making people happy. I had no idea how I was going to plan such a huge event, but Wendy calmed me down and walked me through it step-by-step. She is amazing, and I can't say enough good things about her - you will not regret working with her!"

Ange & Steve
Edmonton, Canada
We believe every wedding should be different and unique. You won't find any prepackaged plans here. We do, however, understand budgets and you need to know what to plan for.
We offer a FREE no obligation, no hassle, 30 minute consultation. This is a great way for us to get to know your needs, and help you to understand your options going forward.
Certified Destination Wedding Planner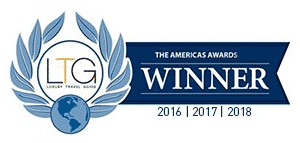 Dominican Republic:
Star Hill & The Palms, Km 10 Puerto Plata, 57000
Mexico:
Carretera Fed. Cancun-Playa del Carmen, Puerto Morelos Q.R. 77580