Turks & Caicos Wedding Planning
The Turks and Caicos consist of 40 different islands, only 8 of which are inhabited. The islands of the Turks and Caicos are almost as diverse as its people. From the main tourist center of Providenciales to the quiet and tranquil islands of North and Middle Caicos to the historic Capital Island of Grand Turk; each offers a different experience and a unique character, but all offer great climate, beaches and underwater activities year round.
Home to the "Best Beach in the World," breathtaking hues from inviting waters, and legendary diving, snorkeling and fishing, the Turks & Caicos Islands beckon you to an undiscovered Caribbean.
Travel to the Turks and Caicos is easy and efficient. Just a short flight from the east coast of the US, the islands are a tropical classic, a throwback in time where relaxation is unavoidable and rejuvenation ensured. World class hotels, spas, and restaurants await, as do the famous stretches of un-crowded beaches and vibrant coral reefs. On land or below the water, you'll relax in the unique serenity, hospitality and the breathtaking beauty of its islands.
Secluded bays and islands where you'll see more wild donkeys than other travelers. Historic towns and villages that look like something out of a pirate movie, where life creeps along at a sedate pace.
While development is on the rise, all one has to do is dig a bit deeper, catch a boat to the next island over and the solace of solitude returns: islands like Grand Turk are set in a time long since passed, with dilapidated buildings, salt ponds and narrow lanes, and contrast with the ever-expanding Providenciales, tourist gateway to the Caicos Islands. Divers and beach aficionados will rejoice at the quality of the sea here.
Clear warm waters teem with sea life, yet are devoid of crashing waves. Even the most ardent land lubber can't help but be mesmerized by the azure water and golden sand
Conch Bar Caves
Conch Bar Caves, which span 1.5 miles, are recognized as one of the biggest cave systems within the Caribbean territories. It can be found close to the Conch Bar village in Middle Caicos, and on the tour, look out for the wildlife, ice-like stalactites, lagoons, stalagmites and the colonies of bats that can be found within this wondrous cave system.
Take a Sunset Catamaran Cruise
The Turk & Caicos Islands are a top choice for honeymooners from around the world. As a whole, they are considered a destination simply, 'made for love.' Whether you're getting married, have gotten married, or you just want to celebrate your love, a sunset catamaran cruise is highly recommended while in the islands. The cruise offers picturesque views of the island, while you and the love of your life rock to melodious Caribbean music. If you don't feel much like dancing, you can relax on the boat and savor the gourmet style refreshments and some cool, tropical drinks as the sun sets in the distance.
Shopping
There's no better way to return home from vacation, than to bring along some souvenirs to make your entire family feel as though they too have experienced a vacation in paradise. In the Turks and Caicos, there are plenty of places to shop for these, such as Alverna's Craft Market. You'll also find souvenirs and gift items at stores in the shopping plaza in the Grace Bay area.
Deep Sea Fishing
Fishing in the waters of The Turks and Caicos allows you to catch a variety of fish in varying depths of the ocean, such as blue marlin, bonefish, wahoo and sailfish. The Provo waters are perfect for exploring fishing styles, like traditional and bottom fishing. Bone fishing can be done in North Caicos, in the Bottle Creek flats.
Upon arrival in the Turks and Caicos Islands, you must show a valid passport. You must also have a valid onward or return ticket. 
Marriage Requirements
General Info:
Valid passport.
Original certified birth certificates.
Proof of single status.
Written parental consent if either of the parties are under the age of 21
2nd Weddings: Proof of divorce or death of previous spouse is required
Application: Must be completed in person
Notice Period: None
Residency Period: 24 hours
Waiting Period: Marriage licenses may take 2 or 3 days to obtain
Language: English
Fees (US Dollars)
Language
The official language Upon arrival in the Turks and Caicos Islands, you must show a valid passport. You must also have a valid onward or return ticket.  Islands.
Currency
The official currency of the Turks and Caicos is the US dollar.
Top 3 Reasons to Work With Us

#1 Travel Planning & Secluded Destinations
Our wedding + event planners can also book your flights, car rentals, hotel, excursions, private tours, and more. We have access to some of the most romantic, secluded and private venues around the world. Your wedding or romantic getaway can stay focused on you with an intimate, personal venue and all the travel details taken care of.

#2 Budget-Saving Tips
Did you know that working with a wedding planner can actually save you money? We're experts in finding creative ways to free up additional funds. As a licensed travel agency, we can offer big travel savings. We also have great relationships with local vendors and venues in our destinations. Finally, we offer payment plans to give you more time to save for the big day.

#3 Less Stress
Our wedding planners live and work in the destinations we serve, so you can relax knowing someone is on-site working closely with the best local vendors to create your perfect wedding. We speak the native language, so nothing is lost in translation. Our experts plan for every little detail, so you don't have to! Sit back, relax, and enjoy your wedding day, done your way. 🙂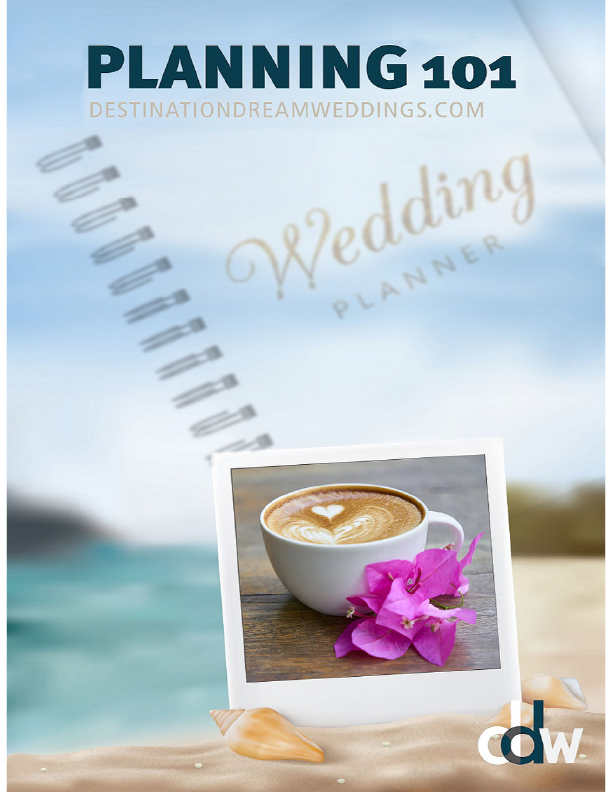 GET YOUR FREE E-BOOK
Looking for tips and tricks to plan the ultimate destination wedding? Subscribe to our email list to download our FREE ebook and learn from the experts what it takes to pull off the destination wedding of your dreams without the stress or hassle.

BOOK A CONSULTATION
We get it. Planning a wedding can be overwhelming. We're here to help! If you're not sure where to start, why not book a free consultation with one of our experienced wedding planners today and get the answers to all your burning questions!
Certified Destination Wedding Planner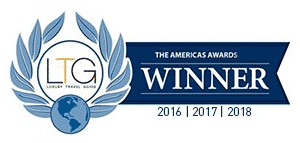 Dominican Republic:
Star Hill & The Palms, Km 10 Puerto Plata, 57000
Mexico:
Carretera Fed. Cancun-Playa del Carmen, Puerto Morelos Q.R. 77580
Canada:
8520 Jasper Ave, Edmonton, AB
Thailand
555,167 Pluekpiman Garden Village
Bang Khu Wat, Pathum Thani 1200