Whale Watching – Samana, Dominican Republic
Los Haitises National Park – Samana, Dominican Republic
Salto del Limon Waterfall – Samana, Dominican Republic
Taino Park – Samana, Dominican Republic
Evangelical Church – Samana, Dominican Republic
Described by Christopher Columbus as "the fairest land on the face of the earth," the Samana Peninsula is considered by Dominicans and visitors alike as the prettiest part of the island of Hispaniola. The Northeast Coast was also named one of the top ten honeymoon destinations with the best beaches in the world in The Knot's 3rd annual "Guide to the Best Honeymoon Spots."
Whale Watching
Annually from January through March, Samana Bay is a whale watchers paradise. Marvel at nature and animal life as you watch whales frolic in the distance. You can also observe the whales on land, a Land Whale Observatory opened in January 2011 at Punta Balandra.
Los Haitises National Park
This mangrove swamp located just south of the Samana Peninsula, is 83 square miles (215 square kilometers)in size. 100 species of birds, over 90 plant species, and a wide variety of mammals and cave call Los Haitises Home. Make sure to see the magnificent series of limestone caves, bearing pre-Columbian Taino art and boat excursions through the exotic vegetation.
Salto El Limón
Considered one of the most spectacular and breathtaking waterfalls in the country, Salto El Limón cascades 170 feet (52 meters) into a large swimming hole that can be a perfect spot to wash off the sweat and mud from the trip there. While the waterfall is accessible by foot, the best way to get there is by donkey or horseback ride.
Taíno Park
This unique park tells the story of a lost civilization. The Taíno Indians, the indigenous people of this island, were the inhabitants here some 1,500 years ago until Christopher Columbus discovered it. The exhibits are comprised of 25 animated scenes complete with life-size figures depicting the life of the Taínos and their conflict with the Spanish conquistadors.
Dominican Evangelical Church
The historic Dominican Evangelical Church is the oldest original building left in Samana. The structure actually came across the ocean from England in 1881 in a hundred pieces and was reassembled here, serving the spiritual needs of the African-American freedman. In 1946 a city-wide fire wiped out most of Samana's wooden buildings and Victorian architecture; this church was miraculously saved.
Travel Document
For non-residents, passports and tourist cards are required upon entry into the Dominican Republic. If you are a citizen of the US, visit travel.state.gov for more information on travel documents needed. For Canadian travelers, visit travel.gc.ca for relevant travel information.
Marriage Requirements
For marriage, couples must present an original passport, copy and translation of original birth certificates, and sworn declaration before a notary public prior to all weddings in the Dominican Republic. Divorce and death decrees are also required if applicable. Check with our Certified Wedding Planner for more details.
Language
Spanish is the official language of the Dominican Republic, though English is widely spoken and understood.
Currency
The Dominican peso is the currency of the Dominican Republic, but US dollars are often widely accepted in most areas.
Let's start planning your destination dream wedding today!
Certified Destination Wedding Planner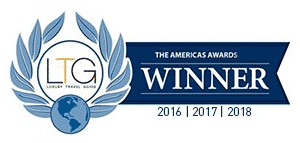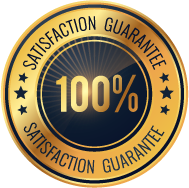 Dominican Republic:
Star Hill & The Palms, Km 10 Puerto Plata, 57000
Mexico:
Carretera Fed. Cancun-Playa del Carmen, Puerto Morelos Q.R. 77580
Canada:
8520 Jasper Ave, Edmonton, AB
Thailand
555,167 Pluekpiman Garden Village
Bang Khu Wat, Pathum Thani 1200