Honduras Wedding Planning
Honduras, is a humming wonderland of adventure and jaw-dropping beauty. The beauty of this land, is matched on by the warmth of its people, and its rich history.
While in Honduras, be sure to visit the colonial villages, Copan ruins, and the Bay Islands, with its expansive beaches and coral reefs. If you like diving, be sure to take part while visiting the Bay Islands. Laid-back, low-profile Honduras is one of Central America's largely unknown tourist destinations, the area is considered not to touristy, allowing the natural beauty to remain unspoiled. The Bay Islands are surrounded by the world's second largest coral reef and Copan is considered the Athens of the ancient Mayan civilization.
While in Honduras, explore ancient ruins; sun yourself on calm inspiring beaches, while you watch dolphins swim around in the waters off the island of Roatán. Destination Weddings are very popular for the laid back crowd. Honduras  is nown for it's gorgeous national parks; cloud forests; national reserves; and botanical gardens – all with remarkable scenery.
Celaque National Park
Celaque National Park was established in 1987 and is the sight of Cerro Las Minas, or Pico Celaque, which is Honduras' tallest peak. The rugged lands are classified as a cloud forest, and within it visitors will find a diverse collection of flora and fauna unique to Honduras. Visitors will be able to see coffee plantations and others forms of agriculture on Celaque's pristine slopes. Some of the animals that can be seen while exploring the park include ocelots, pumas, and Bolitoglossa Celaque, which is a unique salamander that is endemic to Honduras.
Macaw Mountain Bird Park and Nature Reserve
Macaw Mountain Bird Park and Nature Reserve grew out of a mission by a couple of American expatriates to care for stressed-out birds that had been mistreated as pets. The park consists of nine acres containing old-growth mahogany, Spanish cedar, fig trees, and other local species. They opened to the public in 2003 and now take care of more than 100 birds.
West Bay Beach
With a coconut palm-lined stretch of white sand and a colorful coral reef just offshore, West Bay is one of the most popular beaches on Roatan and among the prettiest in all of Honduras. The area around the beach offers a wide range of accommodations as well as restaurants, cocktail bars, and shops.
Roatán Butterfly Garden
The Roatán Butterfly Garden is this serene escape. Full of wildlife, the Roatán Butterfly Garden is home to boa constrictors, parrots, lush tropical plants and, of course, the beautiful butterfly. Let the tame deer lick your hand, feed some toucans, and have your guide show you around the grounds as you'll get an experience here like no other.
U.S. citizens are required to have a U.S. passport with at least six months' validity beyond return travel dates.
Residents of South America or persons traveling enroot from South America to Honduras will be required to show proof of the Yellow Fever Vaccination.
Residents of all other countries should check with the Honduran Embassy for specific entry requirements.
Marriage Requirements
General Info:
A medical report stating that each party is in good physical condition and has had a HIV test.
An affidavit where the couple express the desire to marry one another.
Birth certificates.
Valid passports.
2nd Weddings: Proof of divorce or death certificate is required.
Parental consent for parties under the age of 21.
Application: Contact for further instruction
Notice Period: None
Residency Period: Paperwork must be received 10 days prior the wedding
Waiting Period: None
Language: English
Fees (US Dollars) 
Language
The official language of Honduras is Spanish.
Currency
The Honduran Lempira (HNL) is the official currency of Honduras, with USD being accepted widely.
Top 3 Reasons to Work With Us

#1 Access to Intimate, Secluded Destinations
No crowded resorts or loud crowds here. We have access to some of the most romantic, secluded and private venues around the world. Your wedding can remain focused on you with an intimate, personal venue. 

#2 Budget-Saving Tips
Did you know that working with a wedding planner can actually save you money? We are experts in finding creative ways to open up additional budget and get you big savings through relationships with vendors, venues and travel agents. We also offer an easy payment plan because we know that having time to save for wedding expenses is important.

#3 Less Stress
Our wedding planners live and work in the destinations we serve, so you can rest assured knowing someone is on-site and working closely with the best, trusted local vendors to get you that perfect wedding. We speak the native language so nothing is lost in translation. Our experts plan for every little detail so that you don't have to! You can sit back, relax, and enjoy your wedding day, done your way. 🙂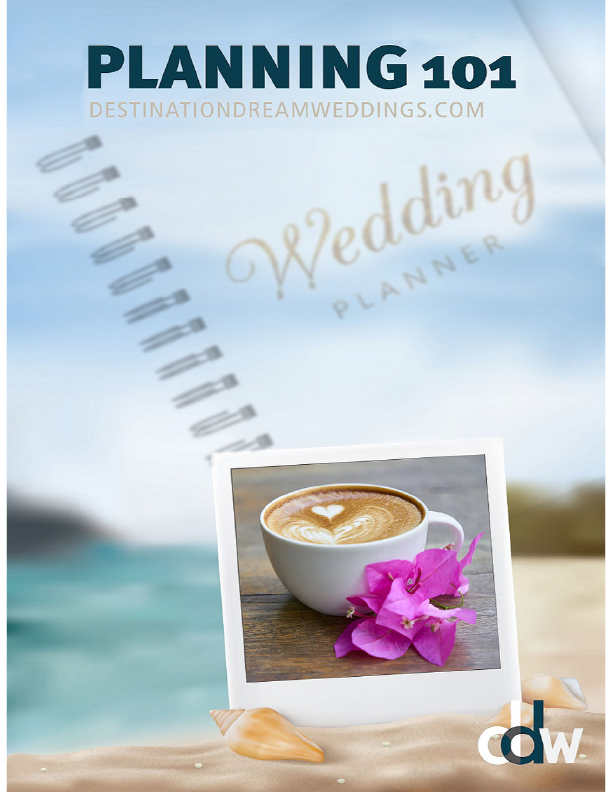 GET YOUR FREE E-BOOK
Looking for tips and tricks to plan the ultimate destination wedding? Subscribe to our email list to download our FREE ebook and learn from the experts what it takes to pull off the destination wedding of your dreams without the stress or hassle.

BOOK A CONSULTATION
We get it. Planning a wedding can be overwhelming. We're here to help! If you're not sure where to start, why not book a free consultation with one of our experienced wedding planners today and get the answers to all your burning questions!
Certified Destination Wedding Planner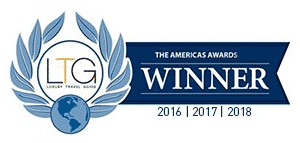 Dominican Republic:
Star Hill & The Palms, Km 10 Puerto Plata, 57000
Mexico:
Carretera Fed. Cancun-Playa del Carmen, Puerto Morelos Q.R. 77580
Canada:
8520 Jasper Ave, Edmonton, AB
Thailand
555,167 Pluekpiman Garden Village
Bang Khu Wat, Pathum Thani 1200