When you are looking for exotic locations, miles upon miles of white sand beaches, plus unbelievable rain forests and mountains, Puerto Rico may be the perfect choice.
This tropical island is a modern progressive and civilized vacation spot that maintains the charm and hospitality of days gone by. You will find everything that the Caribbean has to offer in this all around family destination – and with it, are the people whose warmth is equaled only by the sunshine that graces its shores
The island of Puerto Rico is a very popular destination because of its amazing location, rich history and warm atmosphere. Close to 4 million people live on the 'Island of Enchantment,' with more than a million in the greater San Juan metropolitan area alone. It is a vibrant, modern, bilingual, multicultural society, one that has been molded by Spanish, African, Indian and U.S. influences.
The Flamenco Beach
The amazing Flamenco Beach is a destination unto itself. Not only does it offer white sand and blue water that shimmies on the horizon, but it also boasts bathrooms, lifeguards, food kiosks, volleyball nets and tourist stations where you can rent equipment for things like snorkeling and scuba diving. This tropical paradise that will give you just about every vacation experience that you could want in Puerto Rico.
The Pork Highway
Officially known as La Ruta del Lechón, the Pork Highway is exactly what it sounds like: a three-mile stretch of road where every restaurant specializes in pork. The most popular type of pork is lechón, a special dish in Puerto Rico that involves spit-roasting an entire pig with a blend of sauces and spices. It's considered the main attraction of the highway, so be prepared to see all kinds of open-air smoke pits with whole pigs slowly turning on skewers.
Toro Verde Adventure Park
Get your blood pumping with a trip to the Toro Verde Adventure Park in central Puerto Rico.
It offers zip lines, rope courses and rock climbing challenges that are guaranteed to make you pee your pants a little when you realize just what you've gotten yourself into!
The park's main attraction is "The Beast," which is listed in the Guinness Book of World Records as the longest zip line in the world.
 Museo de las Americas
There are many museums in Puerto Rico, but only a handful are actually about Puerto Rico. The Museo de Las Americas is one of these precious places. It has artifacts, tokens and textiles from dozens of indigenous groups that lived in Latin America before it was colonized, and it can take you on a multi-continental journey through history.
One of the most interesting things about the Museo de Las Americas is that it's housed in a series of old army barracks. In the 1800s, the doors led to bedrooms, kitchens, cafeterias and jails; today, they lead to art galleries and recreated scenery rooms.
Visitors from all countries, need a valid passport to land in Puerto Rico.
Marriage Requirements
General Info:
Government issued photo ID.
The marriage application form.
Blood test.
Parental consent for parties under the age of 18.
2nd Weddings: Proof of divorce or death of previous spouse is required
An affidavit stating you are not a resident of Puerto Rico and the sole purpose of your visit is to get married there.
Application: Contact for further instruction
Notice Period: None
Residency Period: None
Waiting Period: A doctor in Puerto Rico must evaluate the blood test and will sign the marriage application upon approval.
Language: Spanish
Fees (US Dollars)
Language
Both English and Spanish are the official languages in Puerto Rico because it's a U.S. territory.
Currency
The official currency of Puerto Rico is the US dollar
Let's start planning your destination dream wedding today!
Certified Destination Wedding Planner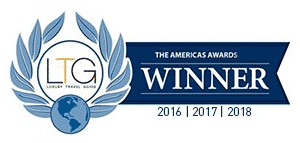 Dominican Republic:
Star Hill & The Palms, Km 10 Puerto Plata, 57000
Mexico:
Carretera Fed. Cancun-Playa del Carmen, Puerto Morelos Q.R. 77580
Canada:
8520 Jasper Ave, Edmonton, AB
Thailand
555,167 Pluekpiman Garden Village
Bang Khu Wat, Pathum Thani 1200