FAQ – Everything you need to know about planning a destination wedding.
How far in advance should I book my destination wedding?
It's best to book your destination wedding 6-9 months in advance for a few reasons:
Your guests will appreciate having plenty of time so they can request time off from work, and save up for the best kind of vacation—your wedding.
You will need some time to get your documents in order. In many Caribbean countries, certain official documents will need to be translated into Spanish and sent through the embassy. Also, you must have a passport if you don't have one already or update it if it's close to expiring. Typically, your passport must be valid until the date of expected departure from the country you are visiting. You can visit the following government sites to learn more about the documentation you need to travel. US Citizens, Canadian Citizens.
The best venues are busy, no matter where in the world you are.  Give yourself enough time to secure the best options for you.
What are the benefits to choosing a destination wedding?
Couples chose to have a destination wedding over a traditional wedding at home for many reasons:
Cost – The typical destination wedding is a fraction of the cost of a traditional wedding; and, you also get a vacation with your family and friends. The country is a popular destination for honeymooners as well, so you could have it all-in-one.
Simplicity – Whether you are working directly with a hotel using a pre-packaged offering, or hiring a planner to customize your event, there is much less work for you. You will have meetings and make final decisions, but they do all the work, and you get the dream wedding results.
Variety – There are options available to you that may not be available at home. The Dominican is a tropical paradise, with old-world charm and romance. We all want our day to be special and memorable, and a destination can do that.
We want a beach wedding; should we plan it for sunset?
If it is a beach wedding, you may want to take advantage of the sunset, but consider that the mosquitos come out around dusk (more so at certain times of the year). Your planner can discuss options and timing with you, and you might decide that late afternoon works better as it is starting to cool down, and you can move from the ceremony and photos into a garden reception at dusk.
We want to plan pre-wedding parties at the destination, but don't know where to start?
Planning an entire week of events is possible, and if you choose to work with us, we have tons of ideas to share. We know that some groups may enjoy a day on the golf course, or to go deep sea fishing, while others may prefer a spa day, or shopping. You could also infuse some local flavour with sunrise yoga on the beach, a guided hike through the forest, a walking tour of local museums, or even a cooking class. Variety for everyone is what makes it fun, after all this is vacation too!  You may want to host meetups and gather everyone together daily for cocktails and mingling—it's an ideal way for friends and family from different parts of your life to get to know one another. Whatever it is, we have your entire stay to play.
What should we wear?
As with any wedding, it really is about your personal tastes and the level of formality of the wedding. Remember to share the dress code with your guests, so that no one ends up thinking it's very formal dress if you are planning very casual beach wedding. Keep in mind you should give your guests a heads-up about all the special events they'll be attending and include dress-code information and a list of things they won't want to leave home without; sneakers (if you have any hikes or nature walks planned), sunscreen (if the hotel doesn't provide it), and a shawl (in the mountains it may get cool at night).
Are there other tips you can share?
Absolutely, we are here to help in any way we can! Here are a few ideas for planning your travels:
Make sure to have all legal documents prepared early to avoid stress. Waiting for a passport to arrive, with only days to spare before departure is something no one needs.
Bring all medications you require for the duration of your stay. It doesn't hurt to bring a few extra, just in case.
Bring along an extra set of glasses should you wear prescription. Nothing worse than spending five of seven days unable to see, should something happen to yours.
Make sure you speak with your doctor to get any required vaccines.
Make sure you have, and understand, your travel medical insurance just in case there is a need.
Why should I consider hiring a local wedding planner?
The #1 reason that you should hire a wedding planner.
-Whether it is an intimate affair or a large black-tie event, planning requires a lot more than just picking out pretty flowers or tabletop décor. A planner essentially juggles the roles of designer, legal counsel, budget manager, coordinator and so much more—all while helping you pull together the wedding of your dreams.
They take care of everything on your list, from choosing aesthetic details to going over vendor contracts and dealing with "day-of" activities smoothly and efficiently. All of this makes hiring a planner a huge asset for busy couples hoping to approach the checklist with minimal stress and endless hours of emails and phone calls.
Plus, they're connected with top vendors, venues and pros in your area, ensuring you have the best team of experts to pull off your celebration.
Simply put, hiring an experienced, local planner is the key investment you can make when bringing your destination dream wedding to life.
Top 3 Reasons to Work With Us

#1 Travel Planning & Secluded Destinations
Our wedding + event planners can also book your flights, car rentals, hotel, excursions, private tours, and more. We have access to some of the most romantic, secluded and private venues around the world. Your wedding or romantic getaway can stay focused on you with an intimate, personal venue and all the travel details taken care of.

#2 Budget-Saving Tips
Did you know that working with a wedding planner can actually save you money? We're experts in finding creative ways to free up additional funds. As a licensed travel agency, we can offer big travel savings. We also have great relationships with local vendors and venues in our destinations. Finally, we offer payment plans to give you more time to save for the big day.

#3 Less Stress
Our wedding planners live and work in the destinations we serve, so you can relax knowing someone is on-site working closely with the best local vendors to create your perfect wedding. We speak the native language, so nothing is lost in translation. Our experts plan for every little detail, so you don't have to! Sit back, relax, and enjoy your wedding day, done your way. 🙂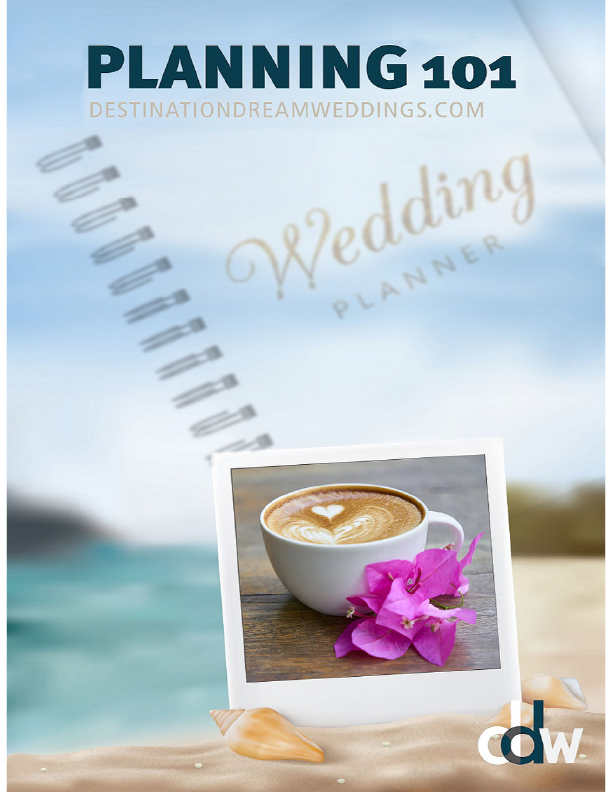 GET YOUR FREE E-BOOK
Looking for tips and tricks to plan the ultimate destination wedding? Subscribe to our email list to download our FREE ebook and learn from the experts what it takes to pull off the destination wedding of your dreams without the stress or hassle.

BOOK A CONSULTATION
We get it. Planning a wedding can be overwhelming. We're here to help! If you're not sure where to start, why not book a free consultation with one of our experienced wedding planners today and get the answers to all your burning questions!
Certified Destination Wedding Planner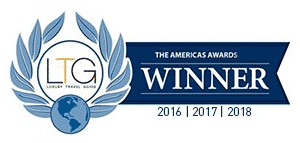 Dominican Republic:
Star Hill & The Palms, Km 10 Puerto Plata, 57000
Mexico:
Carretera Fed. Cancun-Playa del Carmen, Puerto Morelos Q.R. 77580
Canada:
8520 Jasper Ave, Edmonton, AB
Thailand
555,167 Pluekpiman Garden Village
Bang Khu Wat, Pathum Thani 1200