Privacy Policy
Our Commitment
Destination Dream Weddings respects and is committed to protecting your privacy. This Privacy Policy explains our online privacy practices, allowing you to make informed choices about your privacy.
Collected Information
The Destination Dream Weddings website ("Website") does not automatically gather any personal information from you (such as your name, phone number, or email address). This information is only obtained if you provide it voluntarily through an online form or contact us via email. If you choose to provide us with personal information through our Website, we'll use that information to respond to your message or obtain the information you requested.
Any personal information that you do provide is kept strictly confidential and is not disclosed to anyone except to those Destination Dream Weddings staff who need the information for legitimate business purposes (such as responding to your request). We do not trade or sell information to any second or third party.
Generally, you can visit this Website without revealing any personally identifying information about yourself.
However, note that this Website collects a limited amount of non-identifying information about your online visit for statistical purposes regarding how our visitors interact with us online. None  of this information is associated with you as an individual.
If you voluntarily provide us with your personal information through this Website, we'll only use it for the following purposes:
To respond to you after you contact us by form, email, or phone
To send you emails if you subscribed to our newsletter
To personalize your user experience
To make Website improvements based on your feedback
To improve the information and services on this Website
To enforce this privacy policy
The information which may be collected from your visit is as follows:
the Internet domain and Internet Protocol (IP) address from which you access this Website;
the type of browser, device and operating system used to access this Website;
the date and time you access this Website;
screen resolution of your monitor;
mouse clicks, mouse movements, scroll activity, and voluntary keystroke inputs;
the pages you visit on this Website; and
the address of another Website link, if any, that linked you to this Website.
We collect and use this information to help make this Website more useful, and to better understand your needs and preferences.
If we plan to use your personal information for a purpose other than those outlined above, we'll inform you at the time we collect your information so you can give your informed consent.
Comments
When you leave comments on our Website, we collect the data shown in the comments form, and also your IP address and browser user agent string for spam detection.
Email
If you give us your email address and opt in to join our mailing list, we'll send you updates and other communications related to the purposes outlined in the sign up form. We comply with Canadian Anti-spam Legislation (CASL) and our email marketing provider, MailChimp is CASL-compliant as well.
If you no longer want to receive updates and other communications, you can click the "Unsubscribe" link at the bottom of our emails. This will immediately remove you from our mailing list. Please note that you might still receive personal, non-marketing emails from a staff member.
We won't sell, rent, trade, transfer, or give your information to anyone who isn't part of the Destination Dream Weddings team. We do use third-party services for activities like distributing newsletters. However, we'll only share your information with these third-party services and send you the appropriate content if you've given your consent.
Other Sites
This Website contains links to other websites. Destination Dream Weddings is not responsible for the content and the privacy practices of other websites and encourages you to examine each website's privacy policy and disclaimers and make your own decisions regarding the accuracy, reliability, and correctness of material and information found.
Security
Messages sent via the Internet can be intercepted. If you're concerned about sending your personal information to us over the Internet, you can use another method such as phone or regular mail.
Cookies
A cookie is a text file containing a unique identifying code that is automatically placed on your computer's hard drive when you access our Website. The cookie is used to identify your computer when you visit our Website and to record information about your activities while you are visiting our Website.
We use cookies to deliver web content specific to your interests and to control access to certain content. A cookie cannot be used to access or otherwise compromise the data on your hard drive. You can always choose to change your browser settings to disable cookies, but this may limit your ability to perform certain functions on our Website.
Third Party Cookies
In addition to our own cookies, we work with other reputable companies to analyze how our Website is used, and to optimize our Website to deliver an optimum user experience.
The following companies help us achieve this through the use of cookies:
Google Analytics
Google Analytics is a service provided by Google, Inc. ("Google"). Google Analytics uses cookies to help us analyze how users use our website. The information generated by these cookies (including your truncated IP address) is transmitted to and stored by Google on servers in the United States. Google will use this information for the purpose of evaluating your, and other users', use of our website, compiling reports for us on website activity and providing other services relating to website activity and Internet usage. Please note that Google only receives your truncated IP address. This is sufficient for Google to identify (approximately) the country from which you are visiting our Website, but is not sufficient to individually identify you, your computer or mobile device.
You can find more information here, or by reviewing Google's privacy policy.
To opt out of analysis by Google, refer to the Opting Out section of this policy.
Google Ads and Google Remarketing
We use the Google Ads online advertising program and Google Remarketing technology, both operated by Google Inc. ("Google").
For measuring conversion with Google Ads, a conversion tracking cookie is placed when a user clicks on a Destination Dream Weddings advertisement delivered by Google.
Conversion tracking cookies expire after 30 days and are not used for personal identification. Google uses a different cookie for each Google AdWords customer and there is no consolidation of the cookie data with other data. If you click on one of our Ads and proceed to a page equipped with a conversion tag and the cookie has not yet expired, the conversion is documented. With the help of the conversion tracking cookie we see the total number of conversions and are able to review the performance of our Ads. You can find more information about Google Ads here.
When you click on one of our Ads, a Google Remarketing cookie is placed. This cookie helps to serve our Ads to you at a later time when you browse pages of the Google content network. Remarketing cookies expire after 30 days and are not used for personal identification. For more information on Google Remarketing, please see here.
To opt out of Google personalized ad serving, refer to the Opting Out section of this policy.
Lucky Orange
We use Lucky Orange to better understand how visitors are using our website. We use this insight to correct broken links, improve frustrating experiences, gather helpful feedback, and enable superior sales and support conversations.
For an overview of how Lucky Orange keeps data secure, see https://help.luckyorange.com/article/218-security-overview
This site uses the Lucky Orange analytics system to help improve usability and the customer experience.
Lucky Orange may record mouse clicks, mouse movements and scrolling activity. Lucky Orange may record keystroke information that you voluntarily enter on this website.
Lucky Orange does not track this activity on any site that does not use the Lucky Orange system.
To view and manage data that Lucky Orange has collected about you on the LuckyOrange.com website, or to opt out of future tracking please visit their data privacy management tool.
Opting Out
It's important that you are able to control the collection of personal data relating to your use of our website, so we've provided links to help you opt out of personal data collection using cookies or other technologies as set out below. 
Use your browser settings or preferences to see and control the cookies that are set on your computer or mobile device. Visit http://www.aboutcookies.org to find out how.
To opt-out of analysis by Google Analytics, please visit http://tools.google.com/dlpage/gaoptout. 
To opt-out of personalized ad delivery on the Google content network, please visit Google's Ads Preferences Manager. If you wish to opt-out permanently, you can install their plugin here. 
To opt-out of analysis by Lucky Orange on our website and other websites, please visit https://privacy.luckyorange.com/. 
To opt out of interest-based ads on mobile devices: For android devices, open the Google Settings app and select "ads" to control the settings. On iOS devices (with iOS 6 and above) use Apple's advertising identifier. Visit the settings menu on your device and select "Privacy", then select "Advertising" to learn more about limiting ad tracking using this identifier.
Summary
We do not collect, use, or disclose your personal information for any purpose other than those identified above, except with your consent.
This policy doesn't cover situations where we're required by law to share your personal information with law enforcement or government agencies.
 This Privacy Policy is written to provide clear, comprehensive information about our use of cookies and other similar technologies. If you choose to use our Website without blocking or disabling cookies or opting out of these technologies, you will indicate your consent to our use of these cookies and other technologies and to our use (in accordance with this Privacy Policy) of any personal information that we collect using these technologies. If you do not consent to the use of these technologies, please be sure to block or disable them using your browser or mobile device settings, or the Opting Out resources listed above.
Last updated: June 30, 2020
Certified Destination Wedding Planner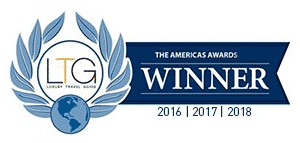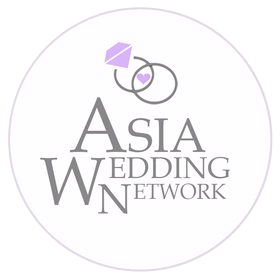 Dominican Republic:
Star Hill & The Palms, Km 10 Puerto Plata, 57000
Mexico:
Carretera Fed. Cancun-Playa del Carmen, Puerto Morelos Q.R. 77580
Canada:
8520 Jasper Ave, Edmonton, AB
Thailand
555,167 Pluekpiman Garden Village
Bang Khu Wat, Pathum Thani 1200